Spiritual Journey to Salida, Colorado
Tina Wood and Lee Cook held a wonderful weekend in Salida, Co. for a sold out retreat that filled all with happiness. Read what everyone had to say and make sure to join us next time!
"This weekend was a breath of fresh air, enabling me to find my spiritual center again. I feel refreshed, happy, and grateful for this retreat."
~FM, UN Ambassador
"Tina and Lee put on a transformational weekend. Every comfort was provided to facilitate focus toward spiritual energetic opening. The weekend closed with so much sweetness."
~CK, Lawyer
"This experience opened my eyes to my spiritual side. I have felt so much love from everyone in this group, especially Tina and Lee. Thank you so much for opening your hearts so that I may open mine."
~SHK, Theatre Costume Coordinator and Student
"I truly enjoyed the retreat offered by Lee and Tina. They created an atmosphere for healthy insight and connection. They guide you in your journey of self discovery in a thoughtful, well organized and flexible manner. The weekennd was a wonderful experience that I would not change at all."
~MT, Nurse Practitioner
"Learn to rebalance, reconnect and harness your best self through Tina and Lee's guidance. I experienced a rejuvenating weekend and learned how to begin connecting with my angels and other spiritual elements. It was a remarkable experience."
~CB, Mayor of Co City
"Thank you Tina and Lee for creating a relaxed, open, and supportive experience. The retreat home is comfortable and beautifully perched over the river. Integrating the delightful town of Salida and its surrounding natural wonders created a soul nourishing weekend."
~LE, Real Estate Developer and Manager.
"Thank you to Lee and Tina for a supportive, caring weekend. It helped me launch the work I have been wanting to do."
~PP, Retired Professor of Nutrition.
"I have to say that this weekend was magical. Tina and Lee led us on a weekend of connection, inner journey, and beauty. I felt so taken care of and nurtured in a deep way. I know that I leave here with tools and experiences that I can access while going forward in my life."
~LB, Chiropractor.
"Thank you dear Tina and Lee for a most wonderful, open-hearted weekend. I am grateful for the group of 12 amazing, wise and loving women you attracted. It has been a deeply healing time for me."
~AMH, Artist.
Mt Shasta – 2015
July 29 – August 2, 2015
Energetic Attunement – Mt. Shasta
Cost of Spiritual Journey $570.00, while space remains.
To register and for full Itinerary, please email us HERE​.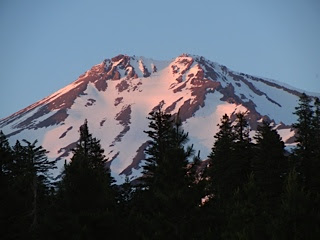 Mt Shasta, Northern California is located in the beautiful Shasta Trinity National Forest, which is considered sacred by the Native American people. Besides the majestic, snow capped Mt Shasta itself, there are healthy forests, meadows full of wild flowers, pristine waterfalls and lakes filled with crystal clear waters. Because of the strong geophysical forces within the mountain, there are also steam vents, hot and cold springs, and caverns that have been used as power spots by the indigenous natives for hundreds of years.
Visiting Mt Shasta is like taking a pilgrimage to a vast outdoor cathedral. The mountain is known as one of the homes of the Ascended Masters and is one of the seven major chakra energy centers of the world. It is legendary as a place where saints and angelic beings have revealed themselves over the centuries.
The energy vortexes that surround this area are immense centers for spiritual expansion and transformation. 0ver the years, numerous travelers have reported encounters with Higher Dimensional beings who live beneath and around the holy mountain. We will journey through these magical portals with experienced guides, conduct sacred ceremonies and we will commune with the Spirits of this sacred land.

• We will spend time on the mountain, professionally guided by shamanic practitioners who have been working for 25 years with the essence of Mt Shasta and know where the power spots and portals are located on the mountain.
• We will have a Full Moon, crystal bowl attunement with more than 55 crystal bowls, orchestrated by a Master Healer, trained in sound therapy.
• We will spend time in Mt Shasta City, enjoying the amazing shops and the general vibe of the little town.
• We will visit Mineral Springs and become totally refreshed by the healing waters.
• We will meditate at magical waterfalls and lakes.
• We will have channelings and connections through Kerry Henwood, an experienced channel with many profound experiences.
• 5 Days of magical experiences. Expect other wonderful things!

GUIDES: Kerry Henwood: Drawing upon nearly 30 years of healing experience, Australian native Kerry Henwood combines age-old traditions and cutting-edge technologies to support the healing process in others.
Andrew Oser: A coach since 1972, Andrew has helped countless individuals to awaken to and express their full potential, especially at Mt Shasta where he has lived and worked for over 30 years.
Tina Wood: A frequent visitor to Mt Shasta, Tina, has had many profound experiences on the mountain and has led groups there, aiding individuals to have experiences that have literally changed their lives.
Here is a video of Mt Shasta, 
a preview of this amazing place: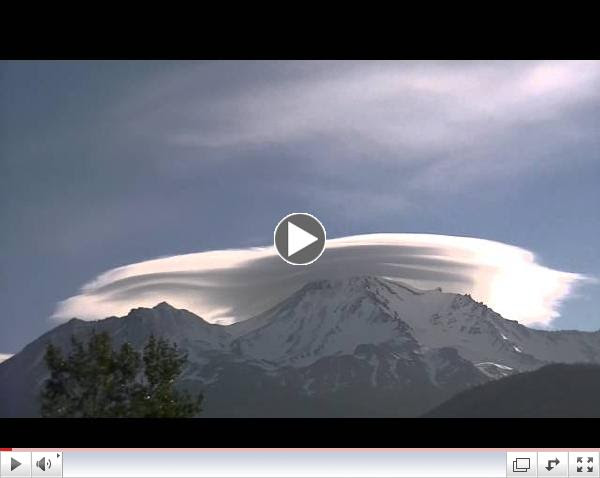 Testimonials from previous trips:
~ "The  Mystical Tour has been a profound experience for me and many  interesting things are occurring as a result. Deepest gratitude for your  skill and knowledge in creating this tour."  RH, Rhode Island
~ "You put together the best trip I have ever taken in my life! Thank you."
SG, Canada
​Cost of Spiritual Journey $570.00, while space remains.
To register and for full Itinerary, please email us HERE​.
Egypt – 2015
October 11 – 25, 2015
Click here to view full itinerary
EGYPT!!! During the second half of October, we will be traveling to Egypt!!  The stars have finally lined up for a most unique experience. With Crotalo Sesamo, ambassador from Damanhur, the underground Temple City in Italy, we will visit the Temples and Pyramids of this ancient civilization. Crotalo is an experienced guide through Egypt and has been a researcher for 16 years of all the ancient civilizations on Earth. He will be able to guide us with stories to help us remember the mythology and with meditations that will connect us with the powerful energies there.
We will spend our travels along the Nile River aboard a beautiful private yacht, 
accessing lovely places in Egypt that many people never get to experience. We will be at the Sphinx, inside the King's Chamber of the Great Pyramid, at a pre-dawn ceremony at the Temple of Isis, and a few other wonderful places for special private meditations and ceremonies. This promises to be the journey of a lifetime to a place everyone needs to visit at least once in order to reconnect with the mythology and powerful energies that have formed our world.
• Sail the Nile on a luxury privately owned dhahabeya for 8 days visiting the temples along the Nile River
• Visit the temples in Aswan and Luxor including The Temple of Sekhmet at
Karnak, Luxor Temple, Dendera Temple, dedicated to Hathor the goddess of abundance, love and joy, The beautiful temples of Abydos, The Temple of Edfu that is dedicated to the God Horus, Kom Ombo Temple, the only temple that is dedicated to two Gods – Sobek the Crocodile God of strength,  fortitude, fertility and rebirth and Horus, the hawk-headed son of Isis and Osiris. The Temple of Philae dedicated to Isis, the great Mother and Esna Temple dedicated to the God Khumn.


• Visit many of these temples privately when they are closed to the public.
• Visit the tombs in the Valley of the Kings including the Funerary Temple of the female pharaoh Hatshepsut to which we will make a pilgrimage at Dawn.
• Explore the pyramids at Dashur and Sakkara and visit the newly restored Serapheum at Sakkara.
• Explore the Cairo Museum and marvel at the treasures of King Tutankhamun as well as thousands of other artifacts of Ancient Egypt.
• But especially… stand between the paws of the mighty Sphinx at Giza and watch the first rays of the rising Sun light up its magnificent face. This is a very 
special moment that is experienced by only a few.
• Explore the Pyramids of Giza when they are closed to the public and experience a two  hour meditation in the Kings Chamber
• Be pampered in 5 star luxury at the famous Mena House Hotel in Giza
• Program of inspirational lectures, workshops and meditations to rejuvenate your body, mind & spirit
"Thank you so much for organizing this magical mystery tour and bringing together these beautiful souls and profound guides. The guides did not only show us the sacred sites, but also let us experience them in an unique way. It is rare that I feel so connected to people I've never met and land that I have not travelled yet." ~ Sandra L, Holland"This beautiful Sacred Pilgrimage has held so many incredible blessings for me … It has truly been a treasure of my life's journey! It has far exceeded all my expectations! The words that come to mind are magical, mystical, spiritual, and enlightening filled with so much joy and love!" ~ Andi G, Boulder, Colorado
Spiritual Travel to Egypt provides amazing opportunities for spiritual growth and transformation!